The US aerospace and airline industries are seeking a slice of the $2 trillion infrastructure-investment proposal working through the US Congress, requesting tax credits, grants and other funds for the purpose of advancing clean-energy technology.
Some two dozen trade groups and unions made their request in an 18 May letter to eight influential US senators and representatives.
"To effectively address the climate change challenge, we must drive technology, infrastructure and operational advances faster and farther," the letter says. "We urge you to include these provisions in upcoming infrastructure legislation."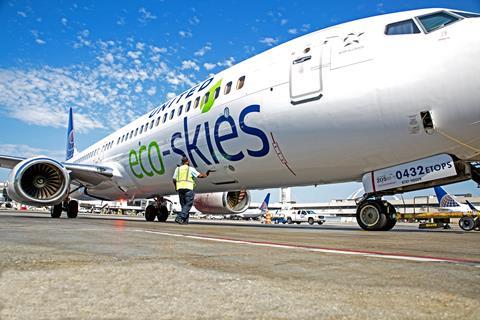 The letter came from groups including Airlines for America, Aerospace Industries Association, National Air Carrier Association (NACA), National Business Aviation Association and Regional Airline Association, according to a copy received from NACA.
Unions such as Allied Pilots Association, Association of Flight Attendants – CWA and Southwest Airlines Pilots Association also signed on.
The White House disclosed broad stokes of its infrastructure plan in a document released on 31 March. The plan heavily focuses on development of clean-energy technologies but makes little specific mention of aviation.
The five-page industry letter makes a swath of requests, including those aimed at expanding the use and availability of sustainable aviation fuel, and at advancing clean-energy technology and aviation efficiency.
The groups want lawmakers to established a $1.50 to $2 per gallon tax credit for sustainable aviation fuel (SAF).
They seek $400 million in annual funding for a Department of Transportation (DOT) "alternative fuel and low-emission" grant programme, up from $200 million annually.
SAF producers could use the grants to help fund construction of facilities and other efforts to boost SAF production. Other companies could also use the grants for purposes including advancing "low-emission" technologies, the letter says.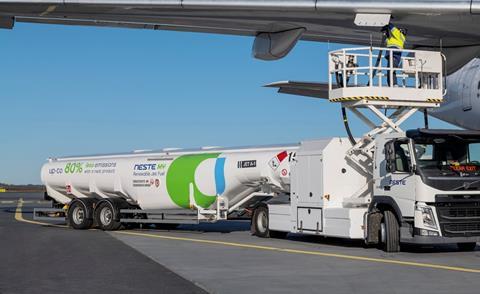 The groups also want the DOT to receive $25 million annually for grants in support of the urban-air mobility concept.
The Federal Aviation Administration should receive another $25 million annually for an alternative-jet-fuel development effort (up from $16.4 million in fiscal year 2021), and another $15 million annually for an aircraft- and engine-technology development programme (up from $21.6 million).
NASA Aeronautics should get another $200 million yearly (atop an existing $829 million this fiscal year) to "advance sustainable aircraft, materials and propulsion technologies".
And the Department of Energy's (DOE) Sustainable Transportation programme should get another $150 million annually to "establish a proper focus on aviation energy research, especially in terms of electric and hydrogen and fuel-cell research".
Additionally, the groups urge Congress to "direct FAA, NASA and DOE to develop a comprehensive research and budget plan for the development and flight demonstrations of low-/zero-emission aircraft propulsion technologies". Such technologies could relate to batteries, fuel cells, hydrogen and hybrid systems, the letter says.
Likewise, Congress should order the FAA to study how airports can support clean-energy advancements. The regulator should also "play a leading role" in pushing the adoption, at ICAO's 2022 assembly, of a long-term aviation carbon-reduction goal, the groups say.