Three airline members of the Arab Air Carriers Organization are to participate in pilot projects focused on sustainability management and digital identity, under a co-operation agreement with SITA.
The agreement covering trials of the two technology solutions, which will take place over the next few months, was unveiled at the AACO conference in Riyadh on 31 October.
SITA's sustainability management project will use data to enable measurement and management of operational carbon footprint, while a digital identity solution aims to use biometric information to reduce manual passenger identification checks to a simple single digital one.
"Airlines are also under growing pressure to meet corporate clients' and passengers' growing environmental expectations," says SITA.
It says its project seamlessly connects "diverse" data sources and uses predictive modelling to provide transparency on the issue for passenger benefit.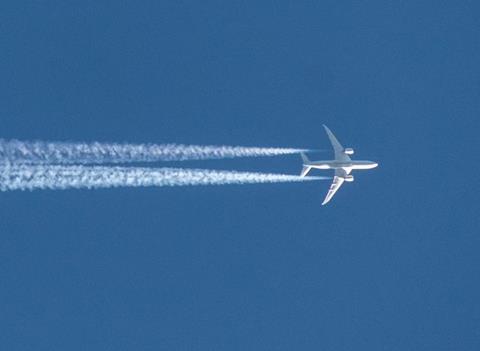 Passenger identity verification is essential for security, states SITA, but the processes can be complex and – particularly if multiple checks are needed – viewed as an obstacle.
It says its travel digital identity solution can match biometric data on documents to an ICAO-compliant digital identity on a mobile device.
"This solution will consolidate all travel documents into a single identity," the company says, providing a "smoother" travel experience.
AACO airline members will serve as the "launch pad" for the initiatives, which SITA has been able to deliver in a short time, says AACO secretary general Abdul Wahab Teffaha, adding that the projects "address exactly what the customers, airlines, airports and regulatory agencies all over the world need".