Aeroflot's board has approved the transfer of 10 Boeing 737-800s from its fleet to that of its low-cost budget sister carrier Pobeda.
The aircraft will be sub-leased from April-June this year according to the board decision, although the possibility of a postponement remains.
Aeroflot Group says the lease periods range from 79-90 months.
It has identified the aircraft as bearing serial numbers 41229, 41242, 41237, 41241, 41219, 41235, 41230, 41221, 41226 and 41220.
Pobeda had an all-737 fleet, comprising 34 aircraft, at the close of its financial year on 31 December. These included four 737-800s acquired from Rossiya, another Aeroflot Group operator, during 2020.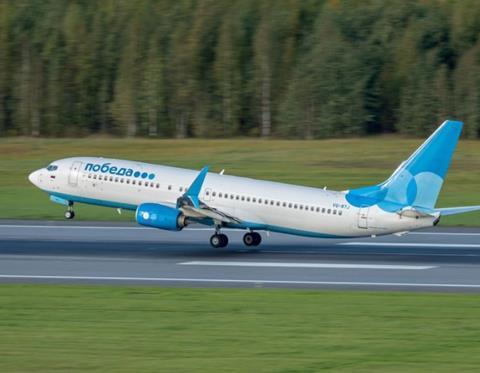 Alongside the additional 10 737s being transferred this year, Pobeda will take another 40 from Aeroflot over 2022-23.
This is part of a fleet restructuring to optimise the networks and capacity of Aeroflot Group's carriers. Pobeda is set to start services on 10 domestic and two international routes this year, the group states.
Pobeda is opening a base at Moscow Sheremetyevo and will take over low-yield destinations from Aeroflot.
The budget carrier managed to remain profitable for the full year 2020, under international accounting, despite interruption to operations in April and May.
Although its revenues were down by nearly 30% it achieved an operating profit of Rb3.48 billion ($47.5 million) and an adjusted net profit of Rb207 million.