Aeroflot Group's board is to hold a meeting at which the directors will discuss increasing the authorised share capital of the company.
The board meeting is set to take place on 29 April, the airline has disclosed.
Its agenda includes amending articles of association for the company and determining the placement price of additional ordinary shares. No details of the share plan have been outlined.
Aeroflot Group also plans to convene and extraordinary general meeting of shareholders, on a date yet to be fixed.
The company's capital comprises some 2.44 billion ordinary shares, with the Russian government holding around 57%. Another 41% are free-floated.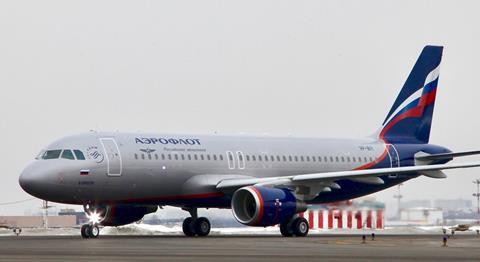 Aeroflot Group's passenger numbers fell by 20% in March, compared with the same month last year, with international figures halving and domestic numbers slipping by 15%.
The main carrier, Aeroflot, recorded a 32% fall in overall passengers during the month – the first full-month statistics since initiation of the Ukrainian conflict and the subsequent imposition of sanctions.
Budget airline Pobeda, which primarily operates domestically, disclosed a 7.3% reduction in passenger numbers – although constrained he fall in domestic passengers to 3.8%. Rossiya's passenger numbers, both international and domestic, were down by about 18%.
Aeroflot Group has yet to disclose details of its first-quarter financial performance.