Aeroflot Group's board has backed a proposal to raise the authorised capital of the company, increasing it by 5.42 billion shares.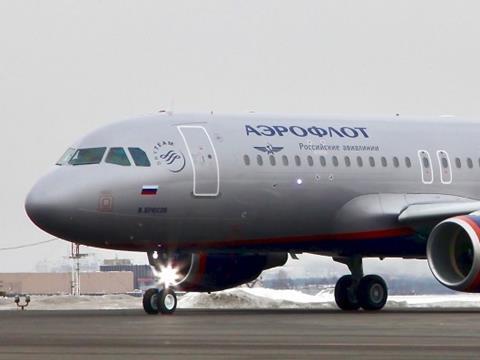 The 11-member board supported the proposal – with 10 in favour and one abstention – during a meeting on 29 April.
Aeroflot Group's authorised capital currently comprises 2.44 billion shares. The company is 57%-owned by the Russian government.
The board says it will recommend the change in the company's articles of association to a general meeting of shareholders set for 3 June.
Aeroflot Group's current charter states that the company has the right to place an additional 616 million shares. On the agenda of the shareholders' meeting is the proposal to raise this to 5.42 billion shares.
The company says the actual volume of share placement "will depend on the final financial need", as it undertakes a restructuring of debt.
This final figure will also take into account the exercising of pre-emptive rights and participation in open subscription.
Aeroflot Group's board will recommend a placement price of Rb34.29 ($0.50), based on an independent appraisal. The company's stock on 4 May was trading at around Rb31.60.
It states that, if shareholders back the proposals, the company "may carry out an additional share issue".