Russian flag-carrier Aeroflot is to reinforce its maintenance capabilities by transferring infrastructure and personnel to its specialised technical subsidiary A-Technics.
It intends to complete the transfer of production facilities – including hangar complexes at Moscow Sheremetyevo – and re-assignment of qualified staff by the end of this year.
As a result A-Technics – which was established in December 2015 – will become Aeroflot Group's maintenance competence centre, but will also achieve the status of the largest maintenance, repair and overhaul organisation in eastern Europe, the airline claims.
It says it will be capable of servicing nine aircraft types and operate six hangar complexes, able to accommodate 19 aircraft simultaneously.
Aeroflot Group says the consolidation of the maintenance operations within the A-Technics subsidiary will increase production efficiency.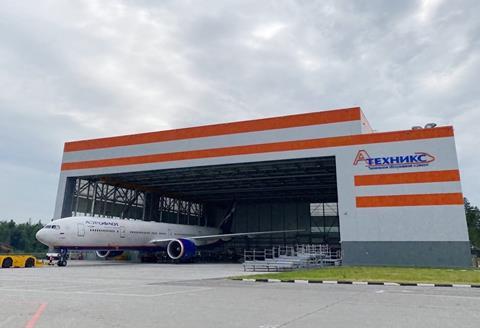 The transfer of technical services by a carrier to a separate division is a "widespread" business model, says A-Technics general director Mikhail Korobovich.
This division will specialise not only in maintaining the parent carrier's fleet but providing third-party services to other airlines to generate additional income, he adds.
"At the same time, the subsidiary outsourcing of MRO allows the airline to significantly reduce the costs of these services," says Korobovich.
A-Technics will be adding the Airbus A320neo to its capabilities as a result of the concentration. The company already conducts maintenance on earlier-generation Airbus A320s, plus Boeing 737s, 747s, 777s, as well as Airbus A330s and A350s and Irkut Superjet 100s.
Its facilities include hangars at Sheremetyevo and Orenburg as well as line stations in several Russian cities, among them Voronezh, Nizhny Novgorod, Saratov, Sochi and Krasnoyarsk.