Russian operator Aeroflot Group has reached another settlement over leased foreign aircraft, through a deal with CDB Aviation.
The agreement with the Irish-based lessor covers four aircraft, but financial terms have not been revealed.
Aeroflot says that, as a result of the settlement, the lessor has "ceased its claims" against parties under Russian insurance policies and Aeroflot's leasing agreements.
Ownership of the aircraft has passed to the insurance firm NSK which paid the settlement sum.
Aeroflot Group adds that it is continuing negotiations to resolve other claims from lessors of foreign-made aircraft.
It has already disclosed similar agreements with AerCap and SMBC Aviation Capital.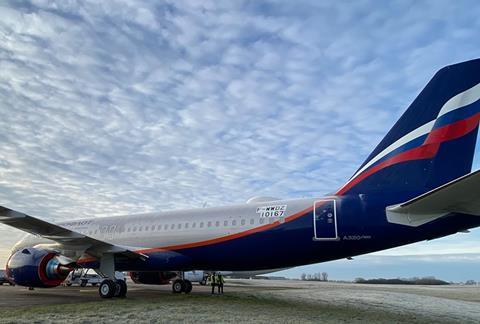 Aeroflot has not identified the aircraft involved in the settlement with CDB Aviation, but the lessor stated in May 2021 that it was delivering three Airbus A320neos and an A321neo to the carrier on long-term lease.
Sanctions imposed on Russian entities as a result of the Ukrainian conflict prompted the Russian government to retain and re-register dozens of foreign-built aircraft on lease to the country's operators.