Aeroflot Group managed to cut net losses by 38% over the first half, to Rb26.3 billion ($361 million) under Russian accounting standards.
The company's second quarter showed a "significant improvement", it states, with a net loss of Rb1.4 billion in contrast to the figure of over Rb26 billion for the period last year.
Aeroflot Group chief financial officer Andrei Chikhanchin says that, despite the "severe" limitations on international air traffic, the company's work to restore domestic air transport has underpinned its financial performance.
Over the second quarter, it says, domestic passenger traffic exceeded the level of 2019 by nearly 18% after accounting for the divestment of eastern carrier Aurora last year.
"Recovery of the domestic market has made a significant positive contribution to Aeroflot's results, even given the increased competition in this segment," says Chikhanchin.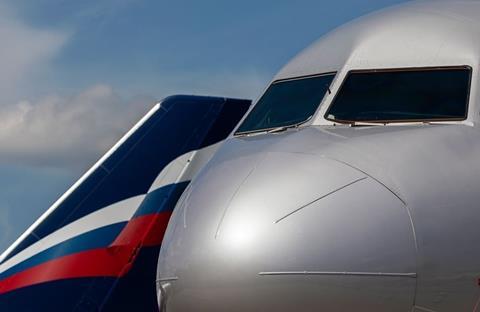 Aeroflot Group revenues for the half-year to 30 June rose 23% to just under Rb150 billion, with passenger revenues up nearly 30%. Better load factors improved the company's unit revenues, it says, while cost-saving measures constrained expenditure to around the same level as in 2020.
Aeroflot Group says its liquidity position is stable" with cash and equivalents rising by Rb28.8 billion in the second quarter to Rb87.2 billion. Total debt reached Rb98.6 billion of which Rb11.4 billion is short-term loans.