Russian flag-carrier Aeroflot is aiming to develop a more connected domestic network through a tie-up to enable combined air and rail travel.
Aeroflot reached the agreement with Federal Passenger Company, which specialises in long-distance rail transport services, during a St Petersburg economic forum.
The two sides will create a joint transportation programme which will initially focus on routes to southern Russia where airport access has been restricted since the beginning of the Ukrainian conflict.
Federal air transport regulator Rosaviatsia has extended the restriction on the 11 airports – among them Krasnodar, Rostov-on-Don, Voronezh and Belgorod – at least to 24 June.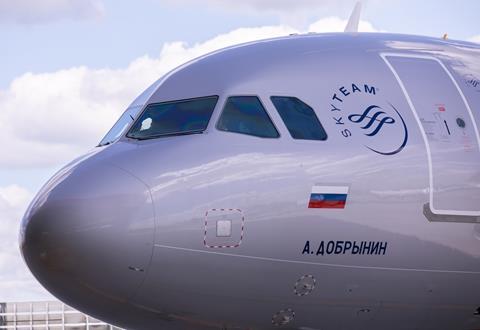 Aeroflot says the new tie-up, offering booking of a single ticket combining air and rail transport, will improve access to cities in the region where air links are suspended and increasing traffic to domestic resorts.
"We are simplifying logistics for our passengers, following the government's goal of increasing mobility of the population," says Aeroflot chief Sergei Alexandrovsky.
"This is a strategically-important partnership project, which we intend to develop in other regions of the country in the future."
Passengers will be able to find travel options more quickly, says the airline, and select convenient connections.
"Organisation of combined routes using rail and air transport will increase the transport accessibility of the regions, which is especially important in the current conditions," says FPC general director Vladimir Pyastolov.