Air Algerie has provisionally selected a mix of Airbus and Boeing jets to meet a 15-aircraft fleet requirement, after seeking offers last year.
The Algerian flag-carrier states, in a tender document, that it has tentatively opted for two Airbus A350-1000s and five A330-900s.
It is also planning to take eight Boeing 737 Max 9s.
Air Algerie had published a request for offers, running to the end of October last year, for 15 aircraft divided into four seat-capacity groups.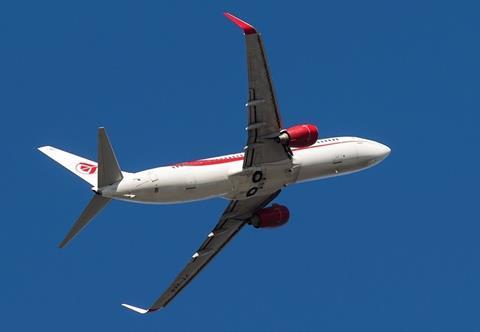 The airline is also separately seeking proposals for an additional 10 aircraft which will be sourced through dry-leasing.
This leasing tender – which runs to 22 May – covers two A330-900s and four A330-200/300s, plus two 737 Max 9s and two 737-800s.
Air Algerie says the leasing tender is open to owners, operators, lessors and manufacturers.
"Eligible candidates can submit their bids for one or more aircraft for each fleet type," it adds.
All the aircraft featured in the carrier's overall fleet modernisation have sole-source engines, except the A330-200/300s for which the carrier has specified General Electric CF6 powerplants.