Air Arabia Group is to assist with the launch of a Pakistani joint-venture budget airline, Fly Jinnah, weeks after unveiling a similar new operation in Armenia.
The Middle Eastern low-cost operator is tying up with Pakistan's diverse business conglomerate Lakson Group, which has interests in travel, technology, insurance, consumer and medical supplies, media, catering and other sectors.
Fly Jinnah will be based in Karachi and initially operate domestic services before branching into international routes from Pakistan, although the proposed fleet and network details have yet to be disclosed.
Air Arabia Group's operations have so far focused on the Airbus single-aisle family.
FlyThe carrier will "play a constructive role" in the country's economic growth, says Lakson Group chair Iqbal Ali Lakhani.
"This partnership also reflects our commitment to support the development of Pakistan's air transport sector while providing the citizens and visitors of the country with a new option of value for money air travel," he adds.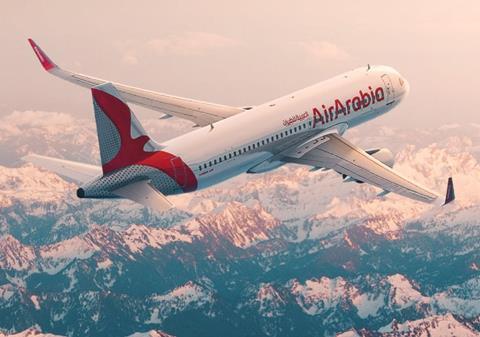 Sharjah-based Air Arabia Group has participated in starting low-cost operations in countries including Morocco and Egypt, and most recently partnered with an Armenian investment fund to establish Fly Arna, a new budget carrier for the Caucasian state.
Air Arabia Group says it will "shortly" start work to obtain an air operator's certificate for Fly Jinnah.
No date for the first services has been given, and the two sides have not disclosed the shareholding structure or financial details for the new airline.
But it will follow the Air Arabia low-cost business strategy. Air Arabia chair Sheikh Abdullah bin Mohammed Al-Thani says the company will work "hand-in-hand" with Lakson Group to develop Fly Jinnah.