Air Arabia Group chief Adel Ali expects operations with its new Pakistani joint-venture carrier to commence around mid-year.
The new carrier, Fly Jinnah, is being established with conglomerate Lakson Group and will be based in Karachi.
Speaking during an event in London on 8 February, Ali said the airline would be flying around "June time" and that it would operate domestically for a year.
"Domestic Pakistan is good business," he states.
The discussions over the carrier's air operator's certificate are still underway.
Ali indicates at least three Airbus A320s will be placed with the new carrier.
While a route network has yet to be disclosed, he says the eventual spread to international operations will enable Air Arabia to expand more to the east, perhaps into China.
"We tend to open routes nobody else wants," he says, adding that the company typically maintains about 80% of the routes it tests and closes the other 20% that turn out to be unsustainable.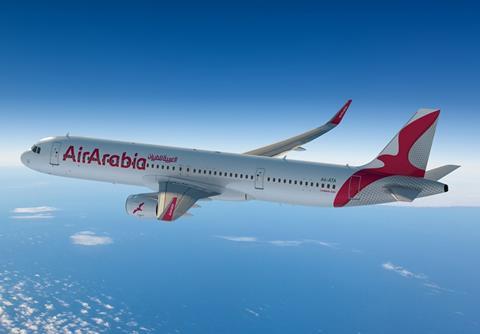 Air Arabia has over 50 A320s in service, mostly based at its Sharjah hub with another dozen stationed at its Moroccan and Egyptian hubs.
It has expanded to include long-range A321neos, which Ali describes as a "need, not a nice-to-have", pointing out that the airline had been unable to connect its hubs before taking on the jets.
He says Air Arabia uses the A320s to fly routes of up to 6h, but that is "really pushing it", and the airline has needed aircraft capable of operating connections up to 7h, in order to reach new markets – pointing out that the Gulf region has large populations from Thailand and the Philippines.
Air Arabia was profitable for the first nine months of 2021, after a loss-making prior year, and the carrier will shortly unveil its full-year performance, which Ali says "should be good".