Air Belgium appears to be preparing to expand its cargo operations to the introduction of Boeing 747-8 freighters, according to a recruitment advertisement from the carrier.
The airline has newly issued, through an official social media channel, an invitation for captains and first officers qualified on 747-400s and 747-8s to apply for cockpit positions.
"Air Belgium is starting up operations on [747-8Fs at the] beginning of next year," it states. The company has not disclosed the source of the aircraft.
The airline disclosed earlier this year that it was entering the cargo sector and it subsequently started operating a batch of ex-Qatar Airways Airbus A330-200Fs on behalf of French logistics firm CMA CGM.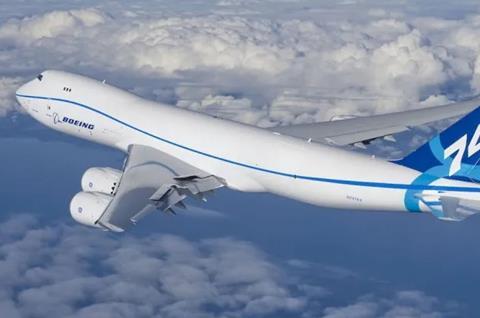 Air Belgium is seeking 747 captains and first officers current on type, with at least 5,000h and 2,000h total time respectively, although it is also considering crews with other Boeing type ratings.
Those applying must have a European Union Aviation Safety Agency licence and all required vaccinations, including those for Covid-19.
Air Belgium says it is offering the "ability to work in an airline environment where you can have impact and will be embedded in a team of aviation enthusiasts".
Alongside the freighters the carrier operates Airbus A340-300s in its passenger fleet and has newly-introduced A330-900s.