Air France-KLM Group is expecting its overall capacity for the fourth quarter to be some 25-30% down on the same period in pre-crisis 2019.
The company gave the estimate as it demonstrated gradual recovery by posting a third-quarter operating profit of €132 million ($154 million).
But it is not giving any indication of capacity plans for 2022 owing to the uncertainty regarding the opening of countries in the Asia-Pacific region.
Air France-KLM says it has experienced rapid booking uptake following the decision to restore European-US access in November, and ahead of the winter holiday period, while re-opening of Canada was "another important milestone for the recovery of the group".
KLM contributed an operating profit of €168 million to its parent group's third-quarter performance, while Air France turned in an operating loss of €45 million.
The company is expecting a positive EBITDA figure for the fourth quarter, and for EBITDA to be "slightly positive" for the full year.
Air France-KLM turned in EBITDA of €796 million for the third quarter, although the company still generated a net loss of €192 million.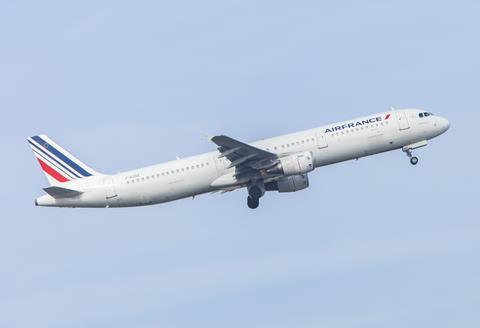 Group chief Ben Smith says the results "encourage us to continue our efforts", adding that the crisis is "not yet over".
"Important continents such as Asia remain mainly closed and business travel is slowly recovering," he says. "This is why we must remain very agile and continue our transformation with the objective of improving both our economic and environmental performance."
Capacity in the third quarter was two-thirds of the pre-crisis figure in 2019. While the company recorded a fall in unit revenues against 2019 on most routes, owing to lower load factors, yields were "close" to 2019 levels for the entire passenger activity.