Air France-KLM saw its operating performance hit record levels during the peak summer months amid strong passenger demand, prompting it to maintain a positive outlook for the rest of the year.
The historical-high third-quarter operating profit of €1.3 billion ($1.37 billion) marked an almost €300 million improvement year on year, driven by revenues up 7% at €8.7 billion. Net income was up €500 million at €900 million.
"Air France-KLM delivered a solid quarter, marked by remarkable results," says group chief executive Ben Smith. "This performance was driven by strong summer demand."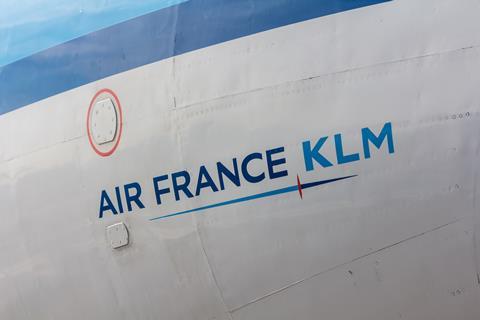 On the near-term outlook, the group notes caution around the impact of events in the Middle East but says it is seeing minimal demand impact and that group yields in October are up year on year.
It also notes that capacity constraints mean there are plenty of options to redeploy aircraft to other markets, where necessary.
Air France-KLM says its third-quarter operating performance was supported by capacity up 6% year on year, passenger load factors up 1.3 percentage points at 90% and passengers yields up 1.8%. The latter metric continues to trend significantly above 2019 levels.
Load factors and yields improved with capacity still 6% short of 2019 levels during the quarter.
Group unit passenger revenue per available seat kilometre (ASK) was up 3.3% in the quarter, while unit costs were up 3.6%. The latter metric partly reflected increased salary costs but the group says its unit cost change year on year is expected to trend downwards in the fourth quarter.
Across the group's network, low-cost and maintenance units, the only drag on performance was the cargo segment, where revenues dropped 33% year on year amid market "normalisation" following Covid-era highs.
At €5 billion, Air France-KLM says its net debt was down by €1.3 billion at the end of the quarter compared with the end of 2022, giving it a net debt/EBITDA ratio of 1.1.
The group does not offer profit guidance for the full year but says its group ASKs are expected to reach 95% of 2019 levels in the fourth quarter.
It notes risks around global geopolitical challenges, rising fuel costs and inflation.