Air France-KLM Group has signed a €500 million ($501 million) investment agreement with private equity company Apollo Global Management, after the two sides entered talks for a capital injection earlier this year.
The agreement involves investment in an operating affiliate of Air France which will own a spare engine pool allocated to the French flag-carrier's maintenance division.
Apollo-linked entities will subscribe to perpetual bonds issued by this affiliate.
Air France-KLM says this investment will be accounted as equity under international financial reporting standards. The transaction is set to close in July.
It states that the proceeds will allow both Air France and the parent company to redeem bonds of the French government which were issued to support the air transport industry during the pandemic.
"As a result of the transaction, Air France-KLM will benefit from lower financing costs," the parent company adds.
"This structure will incur no change of ownership, operational and social aspects of Air France engineering and maintenance activity."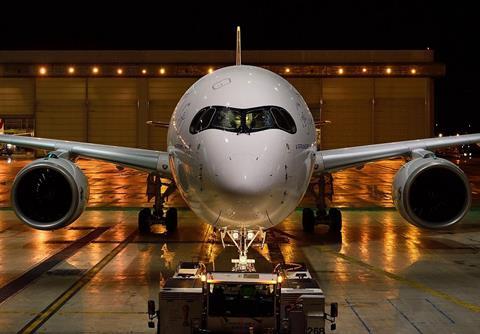 Air France-KLM states that the investment could ultimately assist with financing the Air France fleet-renewal programme by supporting the acquisition of further spare eneinges.
"There will be no change in the way Air France uses the spare engines, and no impact on Air France or Air France-KLM employees' contracts," it adds.
Under the agreement the perpetual bonds will carry a 6% interest rate for three years – after which Air France will be free to redeem the bonds – with gradual step-ups and caps being subsequently applied.