Air France-KLM Group has repaid early part of the outstanding state-backed loan granted to support the company during the pandemic.
It had already redeemed €500 million of the €4 billion sum in December last year.
Air France-KLM says it has repaid a further €1 billion, ahead of schedule, after strong third-quarter financial results.
"The solid improvement in operating performance over the first nine months of the year have allowed the group to accelerate the repayment of financing received during the [pandemic] crisis," it states.
"This early repayment will improve the group's debt profile by reducing financial costs and limiting exposure to floating rates."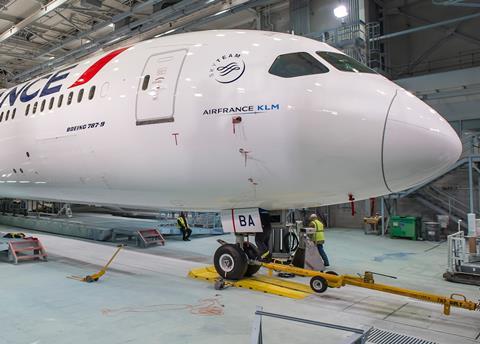 Alongside the French state, a syndicate of nine banks took part in the loan.
The €1 billion repayment comprises €800 million to settle a tranche due to mature in May next year, plus €200 million due to mature in May 2024.
Air France-KLM aims to repay the balance of €2.5 billion in two parts, including the remaining €1.15 billion of the May 2024 tranche, in line with the original schedule, and the final repayment of €1.35 billion in May 2025.