Canadian operator Air Inuit is to introduce three Boeing 737-800s to modernise its fleet, which includes 737-200 variants.
The carrier says it has ratified an agreement to take the aircraft which will be configured in a combi passenger and freight layout.
"Addition of these aircraft to our fleet enhances our capacity to efficiently transport passengers and deliver essential cargo to the communities we serve," says chief executive Christian Busch.
He adds that the 737-800s will enable the carrier to cut emissions by 40% compared with the 737-200s they replace.
All three -800s will be fitted with main-deck cargo doors.
The jets, powered by CFM International CFM56 engines, will be brought in over the next two years.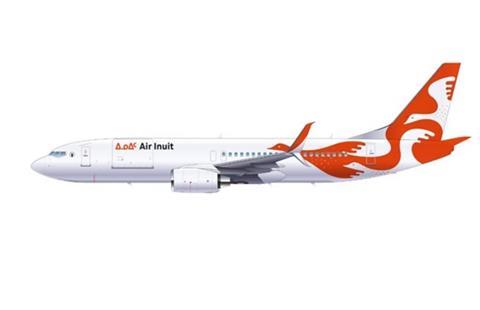 Air Inuit says the modernisation will require "important governmental investments" to upgrade runways in Quebec's Nunavik territory.
"Discussions are currently underway with stakeholders to ensure this vision is developed in accordance with the priorities of community members," the carrier adds.
Air Inuit, which is based in Montreal, operates across a range of northeastern Canadian destinations, with a fleet which also includes De Havilland Dash 8 turboprops and other smaller types.
Executive chairman Noah Tayara says the airline is "demonstrating leadership" by expanding and adapting to the needs of its communities.