Struggling carrier Air Moldova is suspending all operations while it seeks court approval for a restructuring programme intended to avert bankruptcy and put the airline in a sustainable position.
The airline says the suspension – which commenced on 2 May – could be lifted within three days, depending on the court decision.
Air Moldova says the proposed restructuring would use a "variety of instruments" to overcome financial problems and enable external investment in the company.
It claims there are investors prepared to put $50 million into the carrier, to address the financial situation and support fleet enhancement.
The airline – which has been private since 2018 – has not identified the investors to which it refers.
But it says such investment cannot proceed without an "accelerated restructuring procedure" to satisfy current creditors.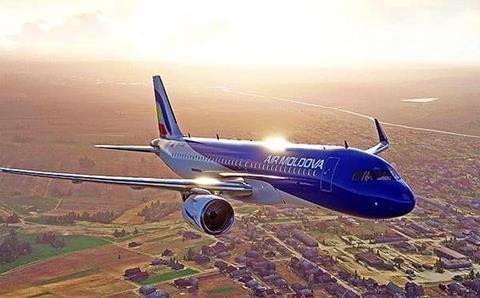 If the court accepts the request for such measures, Air Moldova says it will restore flights and ticket sales.
"All the actions undertaken by the Air Moldova management are aimed at saving the national operator from bankruptcy," it states.
Air Moldova attributes its situation partly to a combination of the pandemic and the Ukrainian conflict, adding that it has lost key destinations – particularly in Russia – and had aircraft withdrawn by lessors.
It has also made a number of outspoken accusations alleging political interference and blocking of funds.