Moldova's civil aviation regulator has suspended the air operator's certificate of Air Moldova, apparently at the airline's request, over a lack of airworthy aircraft.
The airline, which embarked on a restructuring programme earlier this year, has effectively been inoperative for several months.
According to the civil aviation authority, only one aircraft is under the airline's control, but it has been undergoing maintenance which has not been completed.
It states that the airworthiness certificate of the aircraft expired on 21 August.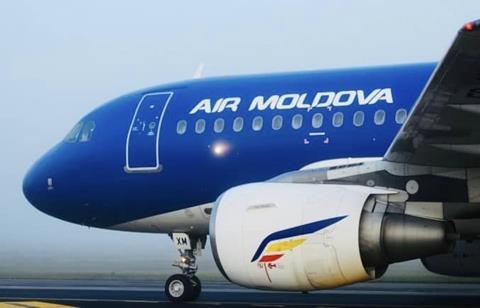 "In the absence of a valid airworthiness certificate denoting the operability of the aircraft, the airline cannot hold an air operator's certificate," the authority says.
But it adds that the suspension was imposed "at the request of the operator". The suspension will remain in effect at least until 31 October.
The regulator has directed passengers to contact the carrier to claim any reimbursement.
Air Moldova has been issuing regular updates over disruption to its flights for several months, the latest of which says its flights are suspended until 14 September.