The world's airlines suffered 15 fatal accidents in 2021, causing a total of 134 deaths.
Within the 12-month period there was only one fatal accident involving a large passenger jet: a Sriwijaya Air Boeing 737-500 which crashed in Indonesia. All 61 people on board died in the 9 January 2021 accident.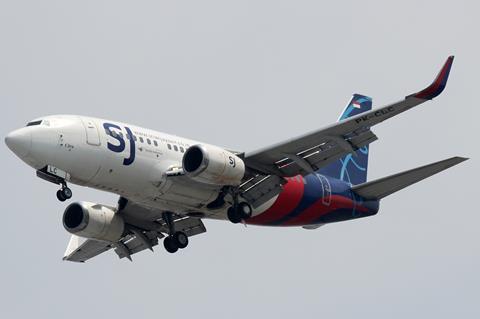 All the other fatal accidents recorded last year involved turboprop, piston-engined or business jet-type aircraft, many of them freighters.
While the total accidents and fatalities were both unexceptional when ranked against air safety statistics from recent years, comparisons with pre-pandemic numbers are of limited value because of the marked reduction in commercial airline activity in both 2020 and 2021.
In 2020 – the first year in which airline business was seriously affected by the Covid-19 pandemic – flight operations were more than 70% down compared with 2019. Twelve fatal accidents and 332 deaths were recorded in 2020, versus respective figures of 22 and 297 in 2019, when the amount of flying was far higher.
A full analysis of airline safety in 2021, along with a detailed list of accidents and incidents, will be published in the February issue of Flight International.