Alitalia's team of three extraordinary commissioners has been replaced with a single commissioner, the Italian government has disclosed.
The ministry of economic development has identified the new commissioner as lawyer Giuseppe Leogrande.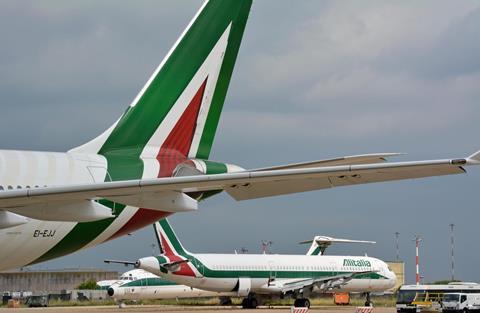 He will succeed Enrico Laghi, Stefano Paleari and Daniele Discepolo.
Minister Stefano Patuanelli says the three have had to manage a "complex" task, trying to find a long-term strategy for the flag-carrier's ownership.
"Unfortunately [this] did not lead to a definitive market solution for the company," the ministry says.
The Italian government, it adds, will need to work with Leogrande to enable a "definitive re-launch" of Alitalia.
One of the potential partners in a consortium to acquire Alitalia, the firm Atlantia, has firmly rejected suggestions – which, it claims, come from Patuanelli – that it was not serious about taking part in the plan.
Atlantia insists it has made an "enormous commitment" of personnel and resources for the purpose of playing a role in the proposed consortium.
It adds that the "significant" involvement of a primary industrial partner in the new company's capital was part of the plan to re-launch Alitalia, and essential to any participation.
Atlantia adds that the government has previously declared that it wants to avoid another short-term rescue of the flag-carrier.