Angolan flag-carrier TAAG has selected General Electric GEnx engines for its Boeing 787 fleet, in an agreement which will also include a spare powerplant.
TAAG disclosed in October that it was ordering four 787s although it did not indicate a delivery schedule.
Boeing's official backlog figures indicate that the TAAG order covers two 787-10s and two 787-9s.
GE Aerospace has revealed, during the Dubai air show, that TAAG is taking nine GEnx engines – one of which will serve as a spare – for the twinjets.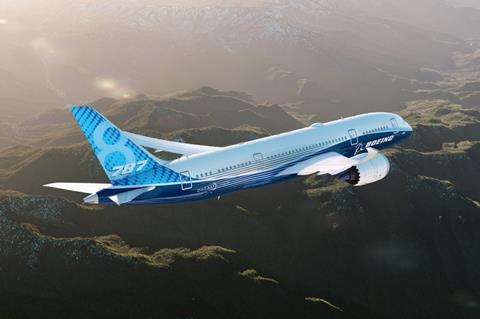 TAAG is also signing up for an engine services agreement which will cover powerplants on five Boeing 777-300ERs operated by the airline.
The 777-300ERs are exclusively powered by GE90s.
"These agreements demonstrate TAAG Angola Airlines' continued confidence in [our] engines and services," says GE Aerospace commercial vice-president Kathy MacKenzie.
GE Aerospace claims that two-thirds of the in-service 787 fleet is fitted with GEnx engines.