Azorean carrier SATA Air Acores is facing the prospect of substantial restructuring after European regulators declared that a previous government's capital injections to the company amounted to illegal state aid.
The Portuguese archipelago's secretary for finance, Joaquim Bastos e Silva, has disclosed during a legislative assembly that nearly €73 million ($89 million) in support – put in place during 2017-20 – breached European Union rules, because prior approval was not obtained.
"SATA must return this huge amount to the [regional community] and this has to be done before any negotiations about urgent restructuring," he says.
The European Commission had approved, in August, an urgent rescue package for SATA including €133 million in liquidity support.
But it simultaneously warned that it was investigating the previous capital injections provided to the airline.
These comprised €21.6 million given in 2017, another €27 million in 2018, and €24 million in 2020 – the third of these payments was part of an €80 million capital injection approved by the government.
The three payments totalled €72.6 million.
While the European Commission notified the Portuguese government on 18 August that the pandemic amounted to an exceptional occurrence – justifying the specified aid package – it added that the same could not be said for the situation which led to the previous capital injections.
"It is apparent, at this stage, that the losses of SATA in its operations between, at the earliest, 2014 and 2017 which caused the capital increase, were recurrent and structural and not due to exceptional and unforeseeable circumstances," it says.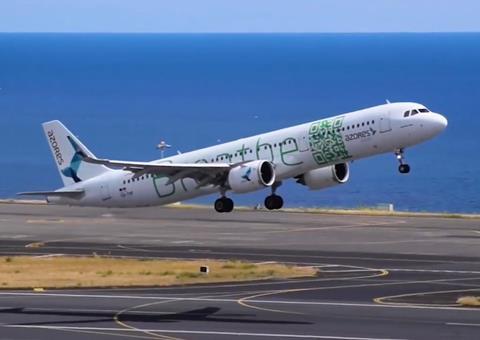 The Portuguese authorities had claimed that the capital increases did not amount to state aid, because the Azores government was acting as a private investor.
But the Commission appeared to doubt this claim, pointing out that a rational market investor, evaluating SATA's poor financial situation, would probably not have come to the same conclusion as the government regarding the benefits of the investment.
Bastos e Silva says that SATA employs 1,400 personnel but has faced "serious difficulties" since at least 2013, with "substantial" annual losses and debts last year of €464 million – far exceeding its assets of €234 million and rendering the company insolvent.
The Azores underwent a government election on 25 October during which the socialist party PS lost its majority, prompting a change of president, with the social democratic party PSD's leader Jose Manuel Bolieiro becoming the territory's new head.
Bastos e Silva, who is affiliated with PSD, says the election process would have benefited from knowing about the wrongful decisions over SATA's financial support, so that they could have been "democratically judged".
He says SATA has been managed with "incompetence", "recklessness" and "irresponsibility" in recent years, and says a fundamental restructuring of the company is imperative.
SATA Air Acores includes a regional carrier, which uses a fleet of turboprops, and a long-haul operator, branded Azores Airlines, which has Airbus jets.