Lithuanian operator Heston Airlines has obtained investment from Irish-based lessor Genesis, which is taking a minority shareholding.
Neither the size of the investment nor that of the share has been disclosed.
But the agreement underpins a partnership which has been in place since 2020. The Vilnius-based carrier commenced flights in mid-2021.
Heston Airlines took its first Airbus A320 from Genesis, with two more shortly following, and the carrier has since expanded to a fleet of 15 aircraft – a mix of A330s and A320-family jets – of which five are Genesis-leased.
The company specialises in wet-leasing and charter services.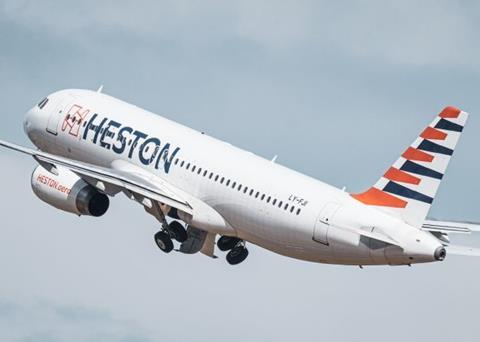 "We always believed in the potential for a strong [post-crisis] recovery," says Genesis chief Karl Griffin.
The lessor says the carrier has produced a "strong performance, exceeding growth expectations".
Heston Airlines chief Jonas Rinkauskas states that the investment "strengthens [our] commitment to challenge convention".