Portuguese carrier TAP is offering a batch of slots at Lisbon airport to other airlines as part of financial restructuring measures agreed with the European Commission.
The slots are the subject of a new request for proposals from a Commission monitoring trustee, which is offering up to 18 daily slots to carriers.
Under the Commission's approval of €2.55 billion in aid to TAP, in December last year, the airline must transfer the slots free of charge.
"The [successful] carrier will be selected by the European Commission following a transparent and non-discriminatory procedure," says the trustee, Alcis Advisers.
It says the slot package will allow another carrier to establish a new base or expand an existing base at Lisbon.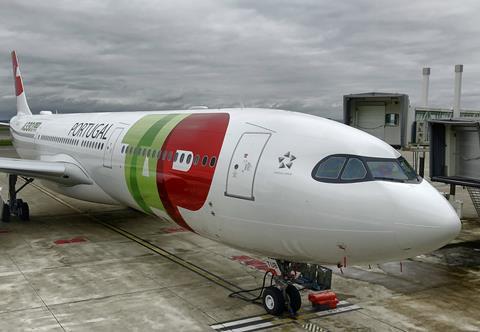 But the offer is limited to European Union carriers, and candidate airlines must not be subject to competition remedies having received pandemic-related recapitalisation of more than €250 million.
Candidates must also indicate the number of aircraft to be based at Lisbon using the slots, and commit to operating them until the end of 2025.
Parties expressing interest by 24 March will be sent a list of available slots. Restrictions will apply to the number of slots offered at particular times of the day – TAP will not be obliged, for example, to provide more than half the slots before 12:00.
Proposals from eligible carriers must be submitted by 12 May, and successful candidates will be notified around mid-June, with formal slot transfers signed towards the end of July ahead of operations with the transferred slots commencing in October.
Preference will be given to carriers providing the largest seat capacity, and operating to the largest number of destinations.
If the procedure fails to allocate the slots to an airline, the trustee will publish a new call for proposals in advance of the slot-allocation process for summer 2023.