Romanian flag-carrier Tarom is facing an in-depth probe by European regulators over the state support granted to the airline.
The carrier has already been granted a €36.7 million rescue loan by the government, which was approved by the European Commission in February last year.
But the government subsequently disclosed to the Commission a plan to restructure the airline – including a fleet renewal and revamp of operations – with about €190 million of public funding.
This includes a capital injection, subsidies, and writing off the debt and interest from the rescue loan.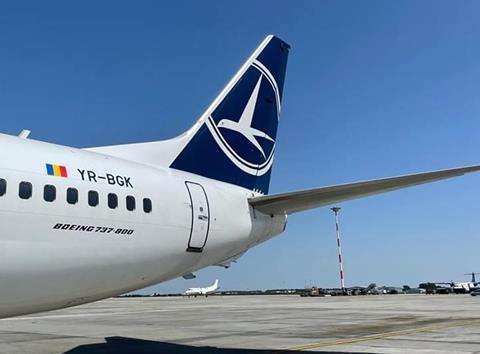 While European Union governments are entitled to support companies in difficulty, the Commission is not convinced that Tarom's restructuring satisfies state-aid conditions.
It has opened an in-depth probe to examine whether the restructuring plan is "appropriate" to deal with Tarom's problems while avoiding distortion of competition and prolonged state support.
The Commission will also look at whether Tarom will "sufficiently contribute" to the restructuring costs so that the plan is not over-reliant on public funding.
In its February 2020 approval of the rescue loan the Commission had pointed out that Tarom's financial situation had "significantly deteriorated" in the previous five years, and that the airline had been loss-making since at least 2008.
Accumulated losses over the 2004-19 period amounted to more than 3.36 billion lei – the equivalent of €715 million – and Romanian authorities had advised that the company would survive only about a month without rescue aid.
This dire situation became substantially worse a few weeks later as the onset of the pandemic badly affected Tarom's operations.
It suspended almost all its scheduled services between 26 March and 17 May, operating only exceptional cargo and repatriation flights.
Tarom's recovery was then hampered further by Romanian and other European authorities' imposing restrictions to several destinations.
The Commission says that, from 16 March to 30 June last year, the airline suffered an 84% drop in revenues and a 250% reduction in earnings before interest and tax.
Tarom was cleared in October last year to receive some €19.3 million in support related to disruption arising from the pandemic. Romanian state measures to compensate for the damage took the form of a full guarantee by the ministry of finance on a market-based six-year loan.