Prospective bidders for Israir are continuing to tweak proposals, even after the trustee overseeing the sale highlighted a preferred offer, that submitted by BGI Investments.
BGI Investments is controlled by a private company, Shai Odem, which is jointly owned by entrepreneurs Rami Levy and Shalom Haim.
Israir's trustee has put before a court a request to "approve the offer" of BGI bid ahead of a formal selection.
BGI is offering to pay 75 million shekels ($23 million) and offer 15.2 million shares to acquire Israir.
The trustee says has informed the court that there is "no impediment" to completing this proposed transaction, although it would still require approval from shareholders and the competition authority.
BGI's offer has a "significant cash component", the trustee adds, reinforced by the additional consideration in shares.
The trustee also points out that BGI, which has links to the supermarket and food retail industries, is financially strong and has no connection with aviation or tourism – which means the acquisition is less likely to encounter regulatory problems.
"In light of these advantages…the trustee believes that this is a good and worthy offer," it adds, enabling the continued operation of Israir and possible realisation of the airline's potential.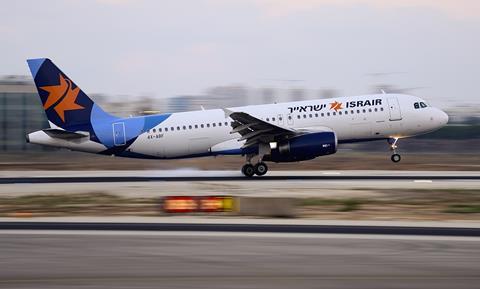 But the sale is yet to be finalised and Global Knafaim Leasing disclosed on 6 December that it had updated its offer again, enhancing its stock component and taking the overall bid – comprising cash, shares, and forgiveness of debt – to 174 million shekels.
Israir's trustee says a meeting is due to be held on 8 December for bondholders to consider the BGI and Global Knafaim proposals as well as three other rival bids, from public transportation entrepreneur Amnon Sela, Fortissimo Capital Fund, and Dor Alon Energy.