BOC Aviation's incoming and outgoing chief executives feel the outlook is positive for global airlines, although different markets confront different challenges.
Chief financial officer Steve Townend observes that airline cashflows and yields are good, and that generally carriers are making money – although there are "small pockets" suggesting a slowdown, particularly low-cost carriers in the USA.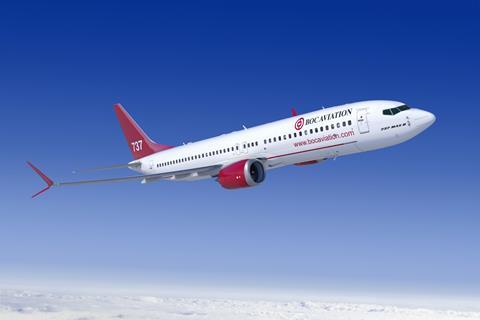 "So that has created some slowdown there, but I think generally in the rest of the world - and particularly here in Asia - airlines are making good money, and they're seeing traffic continuing to grow," says Townend.
Townend, a BOC Aviation veteran who will become chief executive on 1 January 2024, made the remarks during an interview with FlightGlobal during the recent Association of Asia Pacific Airlines (AAPA) Assembly of Presidents, which was held recently in Singapore.
Joining him for the interview was Robert Martin, the company's chief executive until the end of 2023. Martin, after decades at the lessor, is stepping down to focus on personal pursuits. He will remain a non-executive director.
As a global lessor, BOC Aviation has 93 airline customers in 44 countries and regions. As of 30 September, it owned 413 aircraft, managed 35, and had orders for 233.
US LCCS FACE GREATER PRESSURE
Martin hypothesises that the customer base of US LCCs faces greater challenges than the customer base of the country's full-service carriers.
"We're seeing in the third quarter results a bit of bifurcation between the network carriers versus the LCCs where the network carriers seem to be thriving more than the LCCs," says Martin. "You can almost draw a line down the middle.
Martin argues that the customers of network carriers are more likely to be employed by corporations and were probably able to fix their mortgages before interest rates went up, which "puts them in a good place financially."
US passengers just entering the property market face higher mortgage rates, and some could be contending with higher rents. Martin says that this hurts disposable incomes, and thus demand for travel.
Townend says that Chinese domestic traffic is very strong, but that Chinese international traffic remains weak, particularly traffic to the USA. Still, he notes that Chinese international traffic has shown a marked improvement from the beginning of 2023, when the country was just emerging from travel restrictions related to the coronavirus pandemic.
Martin adds that India is transforming from a primarily domestic market from a major source of international travellers: "We're hearing from a lot of our customers here in Asia that the impact of the Indian outbound customer is the next big trend in our industry."
He observes that India's share of the world air travel market is far lower than China's even though both countries have similar populations.
TWO ISSUES FOR INDIAN GROWTH
While he feels India is poised to offer the fastest growth, he says there are two constraints. The first is that India's financial system is less developed than that of China, which limits domestic funding options for local carriers.
There are also concerns about India's legal system, specifically the challenges lessors may face repossessing aircraft if an Indian lessee goes bust, as in the case of defunct Indian carrier Go First.
"If they want to grow to the size of China, they need people to have confidence in their legal system," says Martin. "This is very important, because they don't have the domestic institutions to carry the industry in the same way that China did."
Martin adds that the big Middle Eastern carriers continue to perform well despite the conflict in the Palestinian enclave of Gaza, while in Europe the biggest carriers are performing well while smaller airlines continue to struggle.
The major theme of this year's AAPA assembly was sustainability, with association members pledging that sustainable aviation fuel will account for 5% of their fuel use in 2030.
Townend says that BOC Aviation contributes to the industry's sustainability through its modern fleet, which comprises mainly new generation narrowbodies in the A320neo and 737 Max families.
"Obviously we don't operate the aircraft, but we try to position ourselves as having the youngest fleet in the industry," says Townend.
"We have the latest generation, most fuel-efficient aircraft, and our orderbook is all latest generation, fuel efficient aircraft. What we're providing to customers, and therefore encouraging, is a move to towards those aircraft types."