European airlines can avoid paying delay compensation to passengers as a result of disruption from an unruly passenger during flight, according to a preliminary court ruling.
This also applies if there is a direct causal link between the initial disruption and a subsequent delay to the same aircraft operating the return service.
The preliminary judgement – on behalf of a Lisbon court – has been drawn up by the European Court of Justice following a case involving a TAP Portugal service operating from Lisbon to Fortaleza in August 2017.
During the flight, the judgement states, a passenger had bitten and assaulted other passengers and cabin crew, and the aircraft diverted to Las Palmas in the Canary Islands.
This meant the return service to Lisbon was delayed and a passenger on that flight missed a connection at Lisbon for an onward flight to Oslo.
TAP refused to pay a compensation claim – citing "extraordinary circumstances" and pointing out that sending another aircraft could not have remedied the delay – and the passenger brought a case against the airline in a Lisbon district court.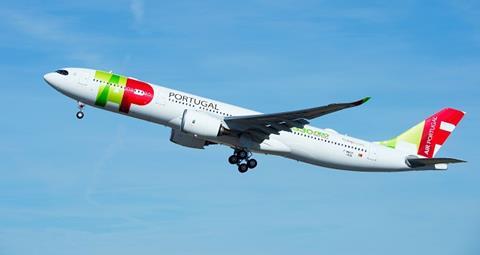 In a clarification ruling on the airline's potential liability, the European Court of Justice says an unruly passenger counts as "extraordinary circumstances" – unless the airline contributed to the occurrence of the behaviour or failed to take appropriate measures following sufficient warning signs.
The ruling adds that carriers "may rely" on this defence if the extraordinary circumstance directly causes the delay or cancellation of a subsequent flight by the same aircraft.
But it also accepts that the passenger who brought the case was only flown from Lisbon to Oslo the following day, on the next available TAP flight.
While airlines can refuse compensation if they take reasonable measures to rectify a passenger's delay, the court ruling points out that the carrier cannot simply offer to put the passenger on its next scheduled flight.
It states that airlines must seek alternative flights, including indirect services and those operated by other carriers or alliances, if such flights would reduce the passenger's delay in arriving at their destination – unless such re-routing involves "intolerable sacrifice" by the airline.