Cockpit union efforts to dissuade UK holiday carrier Jet2 from shedding over 100 pilots across its various bases appear to have failed.
Jet2 had warned a few weeks ago that it was looking at cutting pilot numbers after reducing its activity in the face of the air transport downturn.
Pilot union BALPA claims the airline, based at Leeds-Bradford airport, is "insisting" on 102 redundancies.
Jet2 is part of Dart Group. The cockpit union says the airline has turned down a number of proposals intended to save jobs.
The carrier had stepped in to recruit over 50 pilots and some 40 cabin crew, among other personnel, from leisure company Thomas Cook Group which collapsed last year.
Jet2 has bases at several UK airports including Belfast, East Midlands, Edinburgh, Glasgow, London Stansted, Manchester, Newcastle and Birmingham.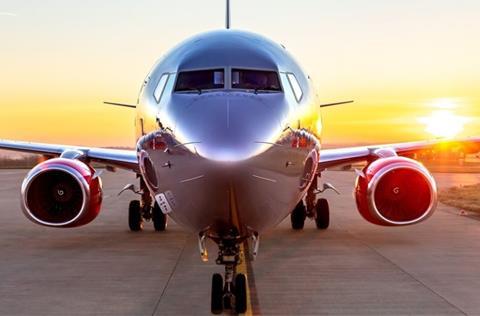 BALPA general secretary Brian Strutton says the government has a "significant role" to play to support UK aviation.
"Its quarantine changes keep throwing every restart plan into chaos," he adds.
Jet2 has been prioritising cash preservation and has taken several steps to reinforce its liquidity position since the crisis engulfed the industry.
These measures have included taking advantage of the government's corporate financing facility for companies hit by the coronavirus situation, to use as standby funding.
Dart Group has conducted a share placement – which was oversubscribed – to raise additional liquidity, and has disposed of its logistics firm Fowler Welch.
Jet2 is confident that it will have a "thriving future" as the leisure travel market gradually recovers.