Competition regulators have expressed concern over budget carrier Norwegian's proposed acquisition of regional airline Wideroe, and are set to carry out an in-depth analysis of the tie-up.
Norwegian authority Konkurransetilsynet says there "may be reason" to believe that competition "will be weakened" in the aviation sector if the acquisition is allowed to proceed.
It disclosed its opinion on 15 September, the deadline for preliminary assessment of the proposed merger, which was unveiled in early July.
Norwegian stated that it would acquire Wideroe for NKr1.13 billion ($105 million) and expected to close the transaction by the end of this year.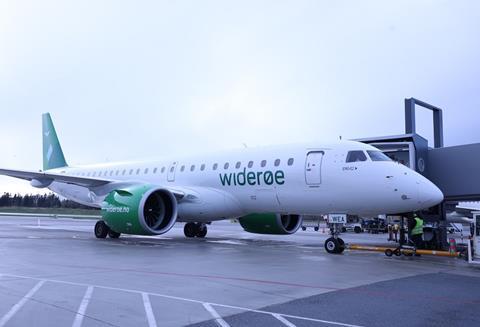 But Konkurransetilsynet has undertaken analysis of the companies and other operators in the market, and says it has the option to halt the deal if it believes it will lead to higher fares for passengers.
It will carry out a more detailed examination by 17 November at which point it will make a decision whether to allow or block the merger.
"Well-functioning competition is crucial for Norwegian air passengers to have the best possible offer at the lowest possible price," says Konkurransetilsynet director Gjermund Nese.
"It is necessary to carry out further analysis of how Norwegian's purchase of Wideroe will affect competition in the market."