Israeli leisure carrier Israir's trustee has disclosed that the sale of the airline to new owners BGI Investments has been completed, after a long competitive bidding process.
The trustee has informed a Tel Aviv court that, following approval of the BGI bid on 1 January, the sale was completed on 21 January.
According to the court submission 51% of Israir's capital has been transferred from Israir parent IDB to BGI Investments, and another 24% has been moved to entity Rami Levy Hashikma Marketing. Rami Levy is a supermarket retail entrepreneur who jointly owns BGI Investments.
A sum of 121.5 million shekels ($37 million) and the remaining 25% of Israir's capital have been transferred to the trustee's management. The acquisition agreement includes a put option.
The trustee says the sale process has been "intensive and complex", lasting several months, with detailed negotiations with various bidders – including Dor Alon Energy which complicated the procedure with appeals over bidding decisions.
"Throughout the process [we] examined various models of the transaction in order to bring about an optimal result," the trustee adds.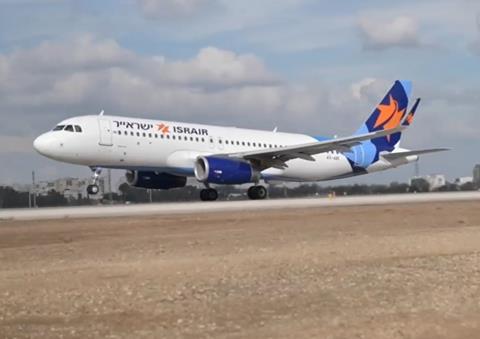 Its court disclosure has revealed Israir's financial performance for the first nine months of 2020, showing Israir was running an EBITDA loss of 4.78 million shekels, against a full-year EBITDA profit of 27.9 million shekels for 2019.
While the airline turned in full-year revenues of 270 million shekels for 2019, this figure had amounted to just 83 million shekels by 30 September last year.