Czech Airlines creditors are being urged to submit claims within two months following the carrier's filing for insolvency with a Prague court.
The municipal court has ruled that an interim creditors' committee be appointed with Czech Airlines Technics, the Czech bank Ceska Sporitelna, and the aviation general sales agent Air World Services among its members.
Czech Airlines had proposed an interim committee when it filed its insolvency petition, in a bid to restructure the company, on 26 February.
"[The company] justified the proposal by saying that it wanted to operate within the insolvency process as transparently as possible," says the court in a 10 March decision.
It states that establishment of an interim committee, ahead of a permanent one being created, is a "desirable" step and has instructed it to select a representative to act on its members' behalf.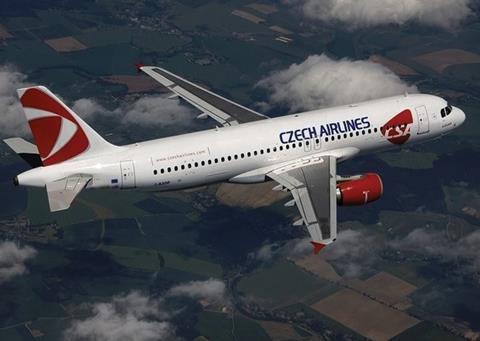 The court states that Karvina-based Inskol has been appointed as the insolvency administrator for the company.
Creditors who have not yet filed claims should do so within two months, the court adds, and should inform the administrator of any rights they will exercise on Czech Airlines' assets.
It has instructed the administrator to submit a list of registered claims by 17 May, as well as a report on the airline's economic situation.