UK budget carrier EasyJet has received a 93% acceptance for the new £1.2 billion share issue the airline detailed in early September.
EasyJet says it received valid acceptances for 280.2 million new shares out of the 301.2 million offered during the 31-for-47 issue.
The shares had been priced at £4.10.
"Success of this capital raise, thanks to great support from investors, will enable EasyJet to strengthen its balance sheet and accelerate its [pandemic] recovery plan," says chief executive Johan Lundgren.
"It will position us to take advantage of strategic investment opportunities across our markets which will arise as we move into this period of recovery."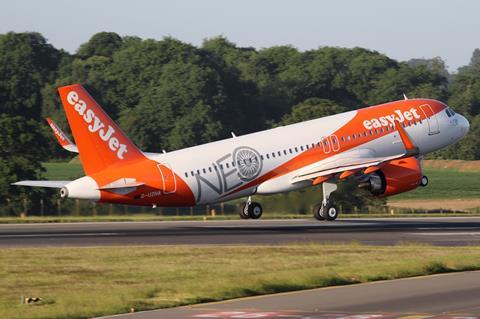 Lundgren adds that the carrier has been "disciplined and decisive" in order to maintain a strong balance sheet.
"This will allow us to emerge from the pandemic with renewed strength, positioned as a structural winner in this rapidly-evolving sector," he says.
The new shares were due to commence trading on the London stock exchange on 28 September.
EasyJet says the underwriting banks will use "reasonable endeavours" to find buyers for the 21 million shares not taken up by qualifying shareholders or – if they are unable – subscribe to the stock themselves.