Budget airline EasyJet has further reinforced its finances after agreeing a $255 million sale-and-leaseback involving six Airbus A320neos.
The carrier states that the deal is part of a plan – disclosed in May – to raise about £500-650 million ($620-807 million) through such transactions.
EasyJet has identified SMBC Aviation Capital as the party involved in the sale, adding that the lessor will be the "preferred partner" for similar deals over the next 18 months, should the carrier opt to sell other unencumbered jets.
The A320neos, powered by CFM International Leap-1A engines, are relatively new – from six months to two years in age – and had a net book value of £141 million at the end of airline's fiscal first half in March.
They will be leased back for terms ranging from 110 to 122 months.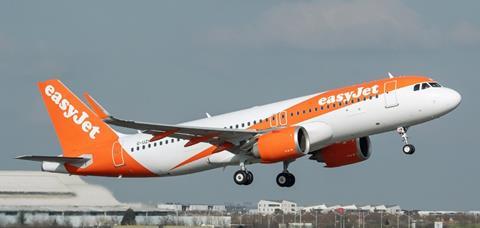 EasyJet says three of the six aircraft generated initial proceeds of $126 million, and formed part of the sale-and-leaseback income of £301 million disclosed in the airline's first-half results on 24 June.
Subsequent sale accounted for the other $129 million of the overall $255 million deal.
Least obligations amount to around £155 million, says the airline, with average net annual headline cost in the "mid-single digit millions" of UK pounds.