UK budget carrier EasyJet is planning to firm orders for another 56 Airbus A320neo-family jets, and will also convert 18 aircraft in its backlog to the larger A321neo.
Under the "conditional arrangement", the airline says it will take delivery of the additional A320neos over fiscal 2026-29.
The A321neos will arrive over the course of 2024-27.
"Airbus delivery slots are increasingly scarce, with no slots being available until 2027," the airline claims, adding that the agreement will provide an aircraft delivery stream to 2028.
EasyJet says the aircraft will be fitted with CFM International Leap-1A engines.
"We believe this [proposal] will support positive returns for the business and the delivery of our strategic objectives," says chief executive Johan Lundgren.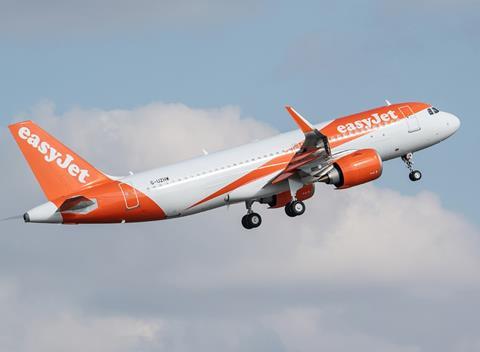 EasyJet states that the agreement will ensure it can continue the replenishment of its fleet, as the carrier phases out 156-seat Airbus A319s as well as older 180- and 186-seat A320s – aircraft which, it says, will become "economically unviable" for its particular operational model.
"The [company's] ability to maintain desirable slots and sustain its route network depends on the timely delivery of aircraft," it adds.
EasyJet's new A320neos will be configured with 186 seats while the A321neos will be fitted with a 235-seat layout.
It says the agreement will provide the company with "upgauging, cost and sustainability enhancements".
EasyJet is taking advantage of a purchase agreement originally reached with Airbus in 2013 and says that, as a result, it will secure "highly-competitive" pricing and flexibility rights.
"These aircraft are priced very substantially below the Airbus list price, and benefit from attractive price escalation protection," it states, pointing out that the list price would be at least $6.5 billion.
EasyJet's proposed purchase will largely complete the 2013 agreement. It aims to finance the aircraft through a mix of internal resources, sale-and-leaseback agreements, and debt.