Israel's El Al is yet to introduce the Boeing 737-800 freighter it had been planning to use from April, owing to a regulatory issue.
The airline signed an agreement in February this year to dry-lease the aircraft which had recently been converted from passenger to cargo configuration.
But El Al says, in its first-quarter statement, that the Israeli civil aviation authority informed the carrier that a "validation procedure" is required for a "major change" that the aircraft underwent following the conversion.
"According to the information given to [El Al], this procedure is expected to last several months," says the airline.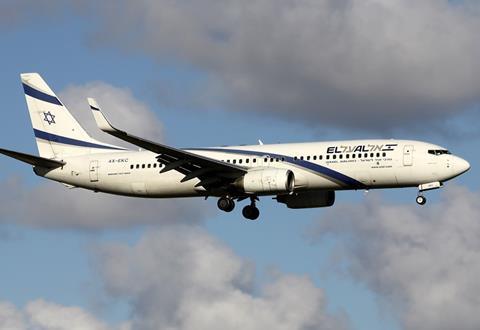 El Al had been intending to lease the aircraft for six years from April.
"[We are] working to promote the validation procedure with [the authority] with the assistance of the aircraft manufacturer," it states.
El Al adds that it has applied for a renewal of rights to transport freight in all-cargo aircraft.
It has been chartering an Airbus A300-600 freighter, and last year extended the agreement to December 2024.