Israeli flag-carrier El Al has turned in the highest second-quarter pre-tax profit since the company's privatisation two decades ago.
El Al states that it achieved a pre-tax profit of $58.8 million for the three months to 30 June, based on revenues of just under $630 million.
The revenue figure rose by more than 20%, the result of a strong performance from passenger flights, while cargo revenues were down by 40%.
El Al says the volume of activity over the quarter was still around 13% down on the same period in pre-crisis 2019.
While operating expenditure increased over last year, as a result of greater activity, El Al constrained the rise to 6.6%, assisted by a near-30% reduction in fuel costs to $126 million.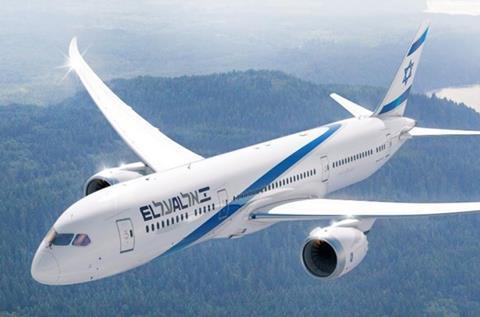 The carrier ended the quarter with a net profit of $58.8 million.
Although the second-quarter net profit last year was higher, at $100 million, this had been heavily affected by abnormal tax income relating to the sale of its frequent-flyer programme – the airline had made a pre-tax loss of more than $16 million.
El Al's second-quarter performance meant it generated a pre-tax profit of $33 million for the first half of this year, and a net profit of $24.5 million. Revenues for the six-month period reached $1.12 billion.