Israeli carrier El Al is facing industrial action after being accused of acting in bad faith, notably over policies restricting operation of flights during the Sabbath, a weekly period of religious observance.
Trade union centre Histadrut has notified the company of a labour dispute and approved strike from 18 October.
El Al says the dispute concerns job security in the wake of decisions to reduce cargo flights and services of leisure airline Sun D'Or on the Sabbath.
It adds that it stands accused by Histadrut of "conduct in bad faith".
Histadrut chairman Arnon Bar-David has written to El Al's management, stating that he has "personally led unprecedented actions in order to save El Al" and strengthen the airline in the face of the air transport crisis – including transferring over 10 million shekels ($3.1 million) to support the carrier.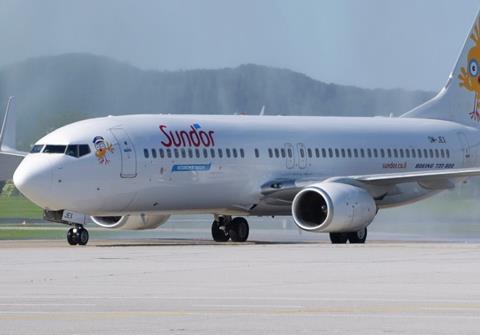 Bar-David says there are "real doubts" over the company's efforts to take a leading position in the recovering – and competitive – market.
He accuses El Al of changing its policy regarding Sun D'Or operations, including those conducted on the Sabbath, "in contrast to written denials" sent to Histadrut in late September – insisting that El Al is "attempting to hide" such changes while attempting to justify them "in the same breath".
Sabbath flights have long been controversial. El Al does not operate on the Sabbath, which effectively rules out flights on Saturdays, but this restriction has not been previously applied to Sun D'Or.
There have been concerns, however, that the situation would change following the takeover of El Al by new controlling shareholder Kanfei Nesharim.
Histadrut says there is "solid evidence" of a "breach" of policies which have enabled El Al to "balance the needs of all customers".
"This is a grim and worrying reality," Bar-David tells the carrier's management. "El Al is home to thousands of employees who have given – and continue to give – of themselves to restore it.
"If you are unable to act responsibly and wisely to maintain this home, return the rights you were given and hand the opportunity to other buyers who want to invest in it."