Israeli flag-carrier El Al has signed a formal agreement for the sale of its frequent-flyer scheme, valued at $500 million, in order to provide additional liquidity to the airline.
The scheme and its assets are being sold to a subsidiary of the carrier, El Al Matmid Frequent Flyer.
El Al says it will receive $226 million from the subsidiary through an allocation of shares to the carrier.
Another $130 million will be paid in cash derived from a six-year loan agreement with insurance firm Phoenix.
Phoenix says it has signed a binding agreement for provision of the loan which will run until 30 June 2028.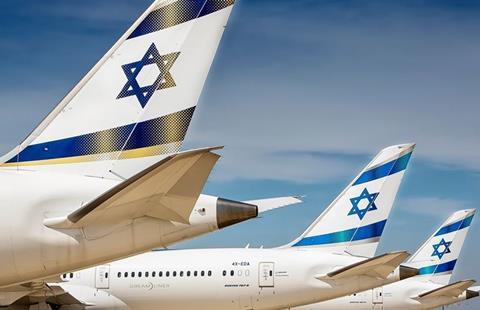 As part of the deal Phoenix will be granted an option to purchase up to 25% of El Al Matmid Frequent Flyer shares, at any time until the end of the loan period – and conditionally up to a year afterwards.
The balance of $144 million for the sale of the frequent-flyer programme will be paid through a three-year loan.
El Al says related long-term agreements to regulate commercial aspects of the frequent-flyer programme's continuation have also been signed which take effect from 1 July.