Israeli flag-carrier El Al has included Airbus in a request for proposals to replace single-aisle aircraft from 2025, while incumbent Boeing as well as engine manufacturers have also been contacted for the campaign.
El Al is looking to modernise its single-aisle fleet – currently exclusively comprising 24 Boeing 737-800s and -900ERs – indicating that it will have 28-31 aircraft by 2028.
"The company is examining the proposals it received," the carrier says in its first-quarter financial statement. While Airbus jets have been introduced to Israeli operators Israir and Arkia, it has yet to make a similar breakthrough at El Al.
El Al has revealed an operating profit of $9 million – the first surplus for the period since 2005, it says.
It recorded a pre-tax loss of $26 million for the quarter, an improvement on the previous $73 million deficit, while its net loss halved to $34 million. Revenues increased to $500 million.
Capacity for the period reached 93% of the pre-crisis level of the first quarter 2019.
El Al's operating expenses totalled $491.5 million of which fuel accounted for 27%.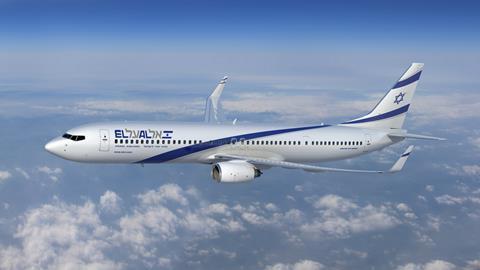 The airline has signed a financial agreement for a Boeing 787-8, the last of the original 16 787s ordered by the carrier.
Delivery of the aircraft, which has been deferred several times, is set to take place in the third quarter of this year.
El Al says the Japanese JOLCO transaction will be funded through a foreign investment bank which will provide a loan of $107 million, plus $8 million in commission to the UK government's export finance agency.
The airline recently took the opportunity to purchase an additional 787, which will be delivered in the second quarter of next year.
El Al adds that it has extended an option with a foreign lessor – originally agreed in 2017 – through which it could lease up to two 787-9s. If exercised, this would allow El Al to receive one aircraft in the fourth quarter of 2025 and the other in the first quarter of 2026.
The airline indicates that it could increase its fleet to 22 787s by 2028.
El Al is upgrading four Boeing 777-200ERs with 787-style cabins, with plans to operate the twinjets until their retirement. The airline says it will commence services with the first retrofitted 777 in the third quarter of this year.