Shareholders of Israeli flag-carrier El Al have approved an increase in the company's authorised share capital amounting to 1 billion shekels ($306 million).
The increase takes the overall authorised capital to just over 2.5 billion, inclusive of the single special state share held by the Israeli government.
Shareholders approved the decision at a meeting on 8 December, the company says.
El Al has not indicated plans for a new share issue. But the company remains financially weak and has been struggling to secure a $250 million loan intended to support the carrier's recovery.
The government had been prepared to guarantee 75% of this debt, preferring that it be raised through a bank loan – although it would allow El Al to use an alternative source, such as bonds, if necessary.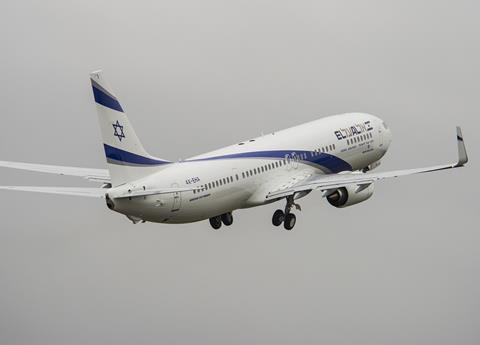 El Al admitted in its third-quarter financial statement that its negotiations with potential financiers for the loan had not resulted in any agreement in principle.
As a result, it has opted to turn to a public offering of state-backed debentures but warned that there was "no certainty" that this plan could be completed, adding that raising debt was "necessary" to enable the airline to deal with the impact of the air transport crisis.
Kanfei Nesharim Aviation is the controlling shareholder of El Al, with nearly 43% of its stock, while Knafaim Holdings has 15.2% and the Israeli government owns almost 14.4%. The other 27.5% is publicly traded.