Israeli flag-carrier El Al has yet to determine the financial consequences of the armed conflict which has ignited in Gaza, but believes the impact is not material at this stage.
While some foreign carriers have been cancelling flights to Tel Aviv, El Al says it has continued to offer an "air bridge" to passengers – including those whose flights have been affected.
El Al gave the update as it disclosed details of its first-quarter financial performance.
The airline turned in an operating loss of $77 million – a slight improvement on the $93 million loss in the same period last year – as revenues fell by nearly two-thirds to $117 million.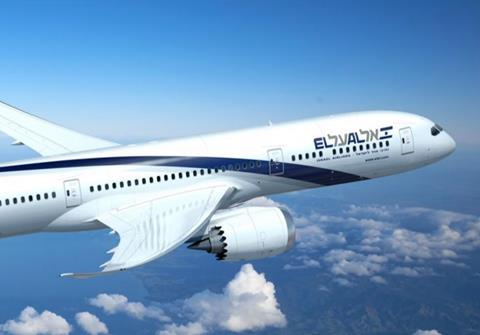 El Al puts its net loss for the three months to 31 March at $86 million.
The airline attributes the reduction in losses mainly to actions to cut fixed and variable expenditure, including salaries.
Over 3,500 personnel remain on enforced leave which has been extended at least to 31 May.
El Al also benefited from improvement in cash-flow from operating activities over the quarter and a reduction in financing expenses.
It has undertaken substantial restructuring measures and progressed with a financial rescue plan, and the company says it is aiming, over 2021-22, to achieve a return to activity sufficient to achieve positive cash-flows and repay liabilities.