Israeli flag-carrier El Al has been granted a degree of financial relief after the government agreed to provide advance payment to the airline for expenditure on security services.
El Al says the ministry of finance has agreed to the request for advance payment of $15 million for security expenses over January and February 2021.
The airline states that this sum will be handed over once it provides confirmation that its controlling shareholder has transferred a further $10 million to El Al as a loan.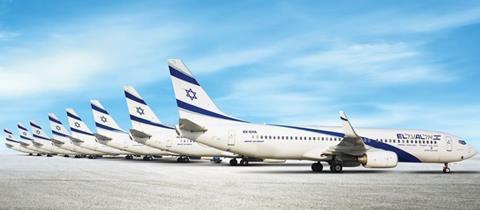 El Al's controlling shareholder is Kanfei Nesharim Aviation which holds nearly 43% of the airline.
The carrier says this shareholder has informed of its "readiness to issue" such a loan.
It has been struggling to reinforce its financial situation having been unable to reach an agreement for a $250 million loan intended as part of a funding support package.
El Al states that the Israeli government, on 22 November, approved an extension to its current agreement concerning Israeli aviation security system activities to 31 July 2021, unless a new agreement is signed beforehand. The agreement had been due to expire on 30 November.
It adds that the ministry of finance has been granted authority to extend this agreement for a further five months, to the end of 2021, if necessary.