El Al remained in a state of balance-sheet insolvency at the end of 2020, with total liabilities exceeding its total assets by $256 million.
The airline's current assets as of 31 December 2020 had fallen to $186 million from the previous end-of-year level of $486 million.
But its current liabilities rose by over 80% to more than $1.97 billion, mainly the result of banks' reclassifying long-term loans after the deterioration in the company's business activity.
The bank loans total just over $1 billion, the airline says in its full-year financial statement.
El Al says it is obliged, as a result, to categorise the entire debt balance from the banks as a current liability even though it has met required repayments.
Another $220 million is the result of advanced income from the sale of airline tickets, most of which will need to be repaid owing to flight cancellations.
El Al's current liabilities include a $31 million loan to finance advances for its final Boeing 787, an aircraft whose delivery has been postponed at least until July 2021.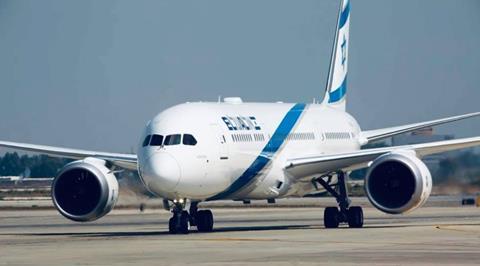 The airline has already received 15 787s, a combination of 12 787-9s and three 787-8s, and the outstanding aircraft is another -8 model.
El Al has suspended work on a number of modernisation programmes including the expansion of premium seating in its 787-9s and an interior upgrade to 777-200ERs, as well as the fitting of wi-fi systems to its fleet.
Some 4,300 personnel employed by the airline remain on furlough until at least the end of April.
The airline has engaged in several fundraising initiatives to improve its liquidity position.
Israel's government, under a new plan to assist the company, is set to advance $210 million to cover 20 years' worth of security personnel flights. As part of this plan El Al will raise additional capital of $105 million.