Israeli flag-carrier El Al has turned in net losses of $136 million for the third quarter, taking total losses over the first nine months to $303 million.
El Al generated third-quarter revenues of $253 million, the carrier has disclosed in its latest financial statement.
The carrier is still trying to recover its operations, with passenger capacity for the third quarter just 38% of that in the equivalent pre-crisis period – although this was an improvement on the 31% in the second quarter.
Passenger traffic in the third quarter of 2021 was up by 44% over the second, nudging passenger load factor up to 71% from 67%.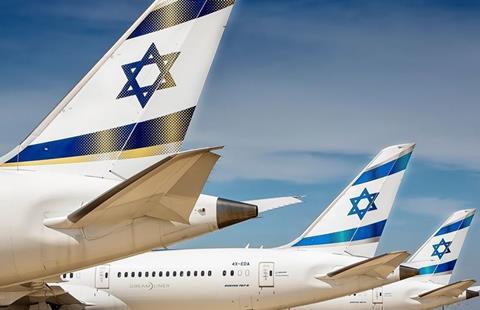 El Al says its third quarter was affected by the return of aviation restrictions as variants of Covid-19 spread, leading to a decline in ticket sales.
But it states that a framework, at the end of August, to ease restrictions has led to a recovery trend in demand and a ticket sale rise.
El Al also says that a newly-approved policy regarding entry of tourists to Israel, which took effect on 1 November, is likely to have a "positive effect" on demand – although the carrier is monitoring the government's approach to the developing Covid-19 situation in Europe.