Middle Eastern carrier Emirates is introducing a regional charter service with Embraer Phenom 100 business jets out of Dubai's Al-Maktoum airport.
The airline is offering the Phenom for on-demand flights to destinations within the Gulf region, including those outside of the Emirates network.
Emirates says the four-seat aircraft provides privacy, flexibility and "hassle-free" service for "discerning travellers".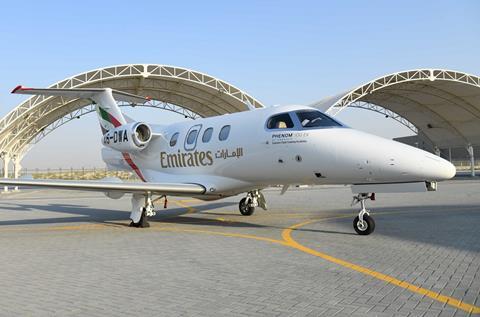 The charters will include chauffeur transit to the airport and assignment of a dedicated representative.
"Customers benefit from fast on-ground escorted arrival and quick VIP clearance at customs and immigration provided by private terminal service partners," adds the carrier.
Emirates says the Phenom can fly to a "wide range" of cities in such countries as Saudi Arabia, Bahrain, Kuwait and Oman.