Lufthansa Group carrier Eurowings has secured an air operator's certificate and operating licence for a new Maltese arm.
The Maltese division – known as Eurowings Europe Limited – will take over a number of aircraft and crew members from the current German Eurowings operation by April next year.
Eurowings set up the new carrier in May. It will commence flights on 3 November.
The new carrier will maintain bases in Salzburg, Prague, Stockholm, Pristina and Palma de Mallorca, and crews transferring to the division will continue to be employed at their previous bases.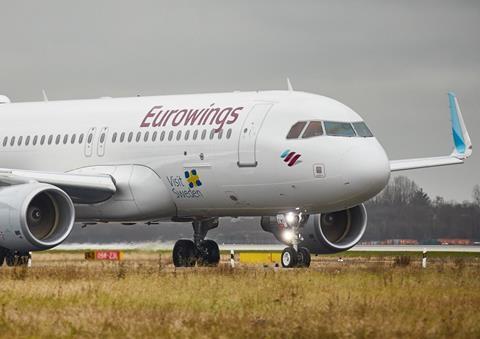 Eurowings Europe managing director Stefan Beveridge says the new operation will support pan-European expansion.
"Our move to Malta will help us reduce complexity for our staff based at the various bases in Europe," he states.
"Malta's economic and regulatory framework will enable us to enter new markets as an attractive value airline and to compete successfully in our highly-competitive environment."
Eurowings Europe will join a "long list" of companies that have "decided that Malta is the ideal place for their principal place of business", says Malta civil aviation directorate chief Charles Pace.