Finnair intends to adopt temporary measures to manage its single-aisle fleet after putting narrowbody modernisation plans on hold while the pandemic crisis persists.
Prior to the pandemic the airline had been discussing particularly the introduction of Airbus A320neos or "similar aircraft" from other suppliers, said chief executive Topi Manner during a first-quarter briefing.
"Narrowbody investment still part of our long-term plans, but not actually for the next couple of years," he says.
"So instead, in terms of fleet management, we'll be working with life extensions and optimisation of the fleet."
The airline, which has postponed deliveries of remaining Airbus A350s, says the time horizon of the remaining fleet investment plan – including the narrowbody renewal – will be "reassessed".
"[Finnair] will, in particular, follow the rapidly-evolving aircraft market when it plans its future fleet investments," it adds.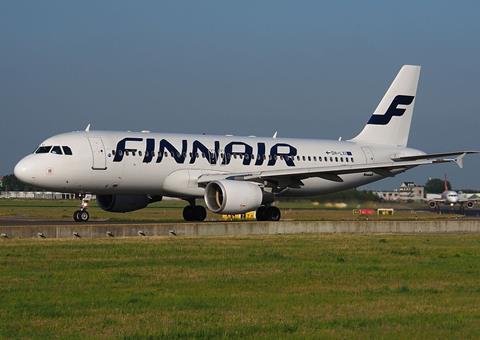 The carrier has reached a new collective agreement with pilots which will include more options for introducing wet-lease capacity to handle seasonality demands.
Manner highlights the flexibility offered by the new three-and-a-half-year pact with the Finnish airline pilot association SLL and the service sector organisation Palta.
"One part of the agreement is the so-called scope, enabling us to use, for example, wet-lease capacity more than previously to address seasonality in traffic," he says.
"That's improving the operational flexibility of the company. The other key part is the new salary structure."
Finnair has been preparing for traffic recovery and has started retraining furloughed pilots.
Its new pilot agreement will remain in effect until 30 September 2024. The airline says it features "several important structural changes" to support Finnair's post-pandemic competitiveness.
Finnair says the salary structure will move from being service year-based to vacancy-based.
Manner has not detailed the specific financial effects of the agreement.
But senior vice-president of human resources Johanna Karppi says the pilots have demonstrated "willingness to contribute constructively" to the post-crisis "rebuild phase" for the airline.
"The long agreement period brings us predictability and supports the long-term efforts in building Finnair's future."
Palta negotiations director Pasi Vuorio describes the collective deal as a "balanced entity", which takes into account the "challenging situation" faced by the airline.